Rachmaninoff Sheet Music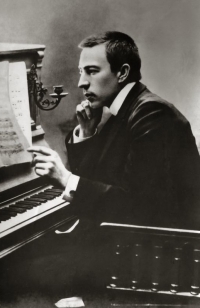 Sergei Vasilievich Rachmaninoff (1 April 1873 - 28 March 1943) was a Russian composer, pianist, and conductor. He was one of the finest pianists of his day and, as a composer, the last great representative of Russian late Romanticism in classical music. Early influences of Tchaikovsky, Rimsky-Korsakov and other Russian composers gave way to a thoroughly personal idiom which included a pronounced lyricism, expressive breadth, structural ingenuity and a tonal palette of rich, distinctive orchestral colors.
Understandably, the piano figures prominently in Rachmaninoff's compositional output, either as a solo instrument or as part of an ensemble. He made it a point, however, to use his own skills as a performer to explore fully the expressive possibilities of the instrument. Even in his earliest works, he revealed a sure grasp of idiomatic piano writing and a striking gift for melody. In some of his early orchestral pieces he showed the first signs of a talent for tone painting, which he would perfect in The Isle of the Dead, and he began to show a similar penchant for vocal writing in two early sets of songs, Opp. 4 and 8. Rachmaninoff's masterpiece, however, is his choral symphony The Bells, in which all of his talents are fused and unified.
Rachmaninoff sometimes felt threatened by the success of modernists such as Scriabin and Prokofiev and wondered whether to cease composing even before he left Russia. His musical philosophy was rooted in the Russian spiritual tradition, where the role of the artist was to create beauty and to speak the truth from the depths of his heart. In his last major interview, in 1941, he admitted his music, like Russian music, was a product of his temperament. He said, on another occasion, "The new kind of music seems to create not from the heart but from the head. Its composers think rather than feel. They have not the capacity to make their works exalt—they meditate, protest, analyze, reason, calculate and brood, but they do not exalt."
Rachmaninoff - Zdes khorosho Violin Sheet Music
Advertisement
Advertisement

Please right click on the download button and select "Save Target As" or "Save Link As" to download



You can share this sheet on your Twitter or Facebook account to let your friends know too!


(84.5KB)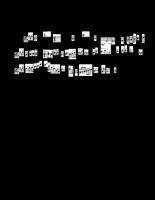 Other music sheets of Rachmaninoff